It is a long established fact that a reader will be distracted by the readable content 
GET STARTED Google My Business Post for FREE Schedule
What Are Google My Business Posts?

How do Google My Business Posts Improve SEO?

Types of Google My Business Posts

'What's new' posts
Events
Offers
Products
Covid-19

Best Practices For Google My Business Posts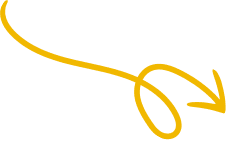 Support
Required for your Business
Contact Business Digtial For any kind of Support regarding the creating or Optizmizing of Google My Business. Business Digital is a Complete Digital Marketing Agency provides support for all your Digital marketing requirements
Use Free Tools to Schedule GMB
Google my business is an amazing listing platform provided & Powered by Google, that can be utilized to enhance your local SEO, visibility, and reach. The best thing is, it is completely free to use. It offers so much potential for business owners (especially local business people), as you can post every single detail in your google my business listing.
You can add and let people know about your location, products, or services. It also increases the credibility of your business as people can rate and review your business through Google my business listing. When you own an optimized and up-to-date Google my business listing, your business gets listed on Google search, Maps, and local business recommendations.
GET STARTED to Create GMB FOR FREE, Click Here
When you make and verify your Google my business listing, you will be able to add your business name, location, contact number, category, products, services, photos of your store, and posts. In this guide, we'll see what is a Google my Business post and the right image size to create it.
What Are Google My Business Posts?
Google my business post image size guide | Business Digital
'Posts' is a feature provided for Google my business listing owners that allow them to add rich posts to their account which can be used for doing product promotions or providing information to potential customers. You can create posts for announcing a new product launch, any ongoing offer or discount, or to inform about any upcoming event. A GMB post stays on your listing for 7 days and then expires.
Using the posts feature continuously can have a positive impact on your click-through rate. They basically act as a mini display advertisement that you don't have to pay for. Your Google my business post can also get featured on Google search's knowledge panel if it matches the user's search queries. Google my business posts are not limited to adding only text. You can add high-quality photos to improve how the entire posts look like on the screens of searchers' devices.
The best part of uploading a Google my business post is that you can add a call to action and allow people to click on the button and take a specific action.
There are five call to actions that you can use: Sign up, Call now, Book, Get offer, and Learn more.
How do Google My Business Posts Improve SEO?
Google my business posts improve SEO | Business Digital
Not directly. You will not see direct visible changes in your rankings, but there will be a significant increase in your click-through rates. They will increase your website visits and push potential customers to take an action. When a user is looking for a service, your Google my business posts will appear along with other posts in the organic listings. It is very beneficial to post on GMB as they hardly take up 5-10 minutes in creation and bring more customers and help you get more leads with Google my business.
Google my business posts also create a rich snippet in the Local-3 pack. Thus, you need to write SEO-Friendly Text along with the post that you publish. Google pulls text from your posts and uses them as rich snippets in the local pack.
Types of Google My Business Posts
At present, Google my business offers you to create 5 types of posts.
What's new: Enables you to give continuous and fresh updates related to your business.
Events: Lets you make announcements regarding any upcoming events.
Offers: Allows you to make people aware of any ongoing discounts or offers on your products/services.
Products: Enables you to showcase your products along with their price and a buy now button which takes users directly to the cart.
COVID-19: Allows you to inform users about any changes in your business due to covid-19.
Google my Business Post Image Size Guide
We'll now see each type of Google my business post in detail and what should be the criteria while uploading them, along with the correct google post image size.
'What's new' posts
google my business post image size – What's New | Business Digital
While creating a 'What's new' Google my business post, you can add up to 1500 characters of text. This provides you with a great opportunity to give more details about the post and make users engage with the content. Along with the text, you can add an image, GIF, or a video.
The recommended Google My Business post image size is 480 X 270 (minimum resolution). Try to maintain an aspect ratio of 4:3, otherwise, it will be revised by Google and not appear properly in search results.
For videos, the maximum upload size is 100 MB. The videos should not be more than 30 seconds in duration. You can add up to 10 photos or videos in one Google my business post. Along with media, a call to action button can be added which allows users to take a specific action directly from your post. These kinds of posts have a life of 7 days.
Events
Event posts are a bit different as they don't carry the 7 days of time limit. They stay live from the date of publishing until the date of your event. You can enter that date while creating the post. While you can always write an extended date for keeping the post live for long, it is not recommended.
Event posts allow you to write a title that basically describes the name of your event. In these kinds of posts, you can add a photo, video, event title, start and end date, event details, and a call to action button. The Google my business event image size is also recommended to be of 480 X 270.
Offers
These posts are great to grab the attention of users and make them have a look at your products or services. In Offer posts too, you can add a title. Try something catchy, such as 'Get 20% off on all makeup products'. Just like event posts, you can add an expiry date for your offer.
In the advanced options, you can add offer details, coupon code, a redemption link to claim the offer, and the terms and conditions associated with the offer. These posts have the potential to increase your website visits, link clicks, as well as purchases.   
Products
Products posts allow you to showcase your products, their price, and provide a link for people to buy them. While creating these kinds of posts, you can use the 'Buy' call to action button, and send people straight to your website. Note that you can not add videos here. These posts allow you to add product photos, product name, product category, Description, and a call to action button. The recommended Google my Business product image size is the same as event posts.
Covid-19
This category recently got launched by Google as almost every business is operating differently because of the pandemic. The covid-19 posts stay live for an additional 7 days, i.e. a total of 14 days. However, these posts don't perform very well. You can add only a 'Status update' (description) and a call to action button here.
Your business needs the support of GMB!
Business Digital will be your partner in acing GMB posting.
Which Google My Business Post is The Best?
After taking a look at all the Google my business post types, it can definitely be said that 'What's new' posts are the best for any business. They can be used in almost all situations and provide room for including a lot of information.
You can ideally use this post type for providing general business updates, promotional offers, consumer reviews/testimonials, and literally anything else that you can think of. It will actually help in driving results for your business.
Which Google My Business Post Image Size is The Best?
If you are posting from the GMB dashboard, the best Google My Business post image size is 1200 x 900 pixels, a 4:3 image ratio. Always center the subject of your image vertically and horizontally. To get a better idea, we will see the difference between how an image with incorrect sizing appears and how the one with correct sizing appears.
This is an example of an image that will be of the standard size and appear correctly on the thumbnail and the post both:
This image appears perfectly well in the listing because it has been sized appropriately. Now, let's see how an image would appear if sized incorrectly:
This image is a classic example of how incorrect sizing can affect the text of the image. It happens many times that an image might have the text and because of incorrect sizing, the text does not appear in the listing. Another important thing to take care of is the aspect ratio of the image. Here is an image with an appropriate aspect ratio:
Now, let's look at the original image size:
It can be observed that not much detail was lost from the original image size.
It is important that you pay attention to your Google my business posts image size and make it correct so that it appears as planned on the post and its thumbnail. If you end up uploading a Google my business photo size that is very wide, then the application will mostly crop up some of the image detail to fit it into the frame and thumbnail. This can be worked with for generic images but if the image text includes something important, you would want it to be there on the thumbnail and the Google My Business posts.
Default Size – 720 x 540 pixels
Maximum Size – 2120 x 1192 pixels
Minimum Size – 480 x 270 pixels
Aspect Ratio – 4:3
What Types of Photos Can You Upload on GMB?
There are mainly three types of photos that you can create a Google post with.
Google My Business profile photos – These will represent you and will help your customers recognize your business on Google.
The best Google profile image size would be 250 × 250 pixels.
Google My Business cover photos – You can display your page's personality through your GMB cover photo. When you add a cover photo, the application will automatically set it as your listing's preferred photo.
The best Google My Business cover photo size is 1080 x 608 pixels.
Additional Google My Business photos – You can always add additional different photos to highlight various features of your business that customers might consider while making a buying decision. And the Google business post image size should be optimized when you post.
Best Practices For Google My Business Posts
Don't post the same kind of posts that you upload on social sites. Don't promote your blogs by providing links in the form of call to actions. Unlike social media platforms, posts on Google my business have to be promotional.
People who are making Google searches are basically looking for solutions to their queries. Thus, you should be focusing on promoting your products and offering discounts that make your listing stand out from others.
Capitalize the first few lines of the post title to catch the attention of people. Write a compelling copy and put the right call to action button.
Even though you are allowed to write 300 words, stick with 80-100 words. Depending on the device that people are searching on, the number of characters displayed can vary.
Make it a practice to include important keywords and messages at the beginning of your post description.
Be sure that the landing page (CTA link)  you send visitors to, matches the content of the Google my business post and meets the users' expectations.
Whatever you include in the description, make it conversational and use a natural tone.
Avoid using a lot of text in images that you use in posts.
Schedule Google My Business Posts
Now that you know how beneficial Google my business posts can be, you are probably thinking of how often you should post. As the ideal post-expiration period is 7 days, you should post at least once a week. There is no maximum or minimum number that is recommended. Just don't stuff a lot of posts on your Google my business profile at the same time or leave it unattended for a longer duration.
If you find it difficult to keep a track of all your Google my business posts and their expiration date, you can schedule them in advance. You can use a social media scheduling tool to do so. Business Digital provides you with a Google My Business Post Scheduler that lets you schedule months and months of posts in advance. You can add a call to action buttons directly from the tool. Before scheduling or publishing, you will also be able to see a preview of how your post will appear on GMB after being uploaded. This way, you'll never need to open GMB to create posts manually!
Start using the Publer tool to Schedule your GMB Post
https://publer.io/blog/schedule-google-my-business-updates-events-and-offers/
Want to Know our Services
Conclusion
Publer will give you the freedom to decide and post by scheduling when ever you want.